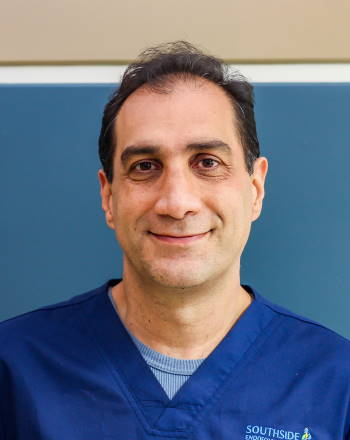 Shahram Safa, MD
M.D., F.R.A.C.P.
Dr Safa is an Iranian trained gastroenterologist. He obtained the top ranking in the Iranian National Board exam in 2005 and was awarded a scholarship for training in ERCP and endoscopic ultrasonography in Germany (Chemnitz Hospital) and Australia (Concord Hospital Sydney).
Dr Safa joins us with 13 years' experience working as a gastroenterologist with special interest in interventional endoscopy and hepatobiliary system diseases. After moving to Australia with his family in 2010 he completed his fellowship from the Australian College of Physicians as a Gastroenterologist in 2013.
Prior to joining our practice, Dr Safa worked as a full time gastroenterologist at Logan Hospital and is part of the Logan Inflammatory Bowel Disease (IBD) team which has more than 450 established IBD patients around the Logan area.
Going forward, Dr Safa will continue his work at Logan Hospital where he has an active role in teaching young gastroenterologists through endoscopy training sessions. He is also interested in endoscopic removal of large colon polyps with endoscopic mucosal resection (EMR) technique.
Dr Safa performs upper endoscopy, colonoscopy and polypectomy along with consultations at Southside Endoscopy Centre.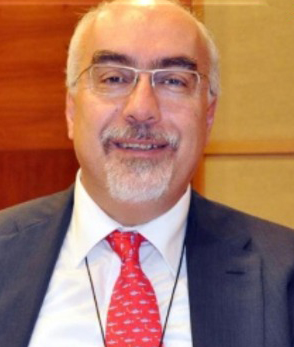 Serhat Bor, MD
MAIN RESEARCH ACTIVITIES:
1) Gastroesophageal reflux disease;
• Worldwide epidemiology: incidence and prevalence in different clinical settings. The characteristics of classical, extraesophageal GERD symptoms especially in developing countries. The differences between developed and developing countries in various settings such as Barrett, erosive esophagitis, symptom characteristics. The possible explanations of such differences.
• 24h intraesophageal impedance, high resolution manometry
• Pregnancy and GERD.
• Mucosal impedance
2) Basic & Translational science research:
• Esophageal epithelial resistance. The effect of different noxious agents on the epithelium with a main interest of ethanol, cigarette extracts, Helicobacter pylori, NSAID.
• Intercellular junctional proteins
• Stress and esophageal epithelium
• DM and GERD
• Radiofrequency therapy (Stretta) and esophageal epithelium
3) Esophageal speech therapy on patients with laryngectomy
4) Constipation and fecal incontinence:
• Epidemiology
• Biofeedback therapy
• Anorectal motility with HRAM
5) Intestinal microflora and probiotics
6) Functional gastrointestinal diseases; IBS, dyspepsia, Rome Global Epidemiology Study Turkey Principal Investigator
Maha Hosseini, MD
Dr. Hosseini-Aslinia graduated from the Tehran University of Medical Sciences in 1997. She works in Kansas City, KS and 3 other locations and specializes in Gastroenterology and Internal Medicine. Dr. Hosseini-Aslinia is affiliated with University Of Kansas Health Sytem.
SPECIALTIES
• Gastroenterology
• Internal Medicine
EDUCATION AND TRAINING
Residency
Harbor Hospital Center
Medical School
Tehran University Of Medical Sciences
Graduated 1997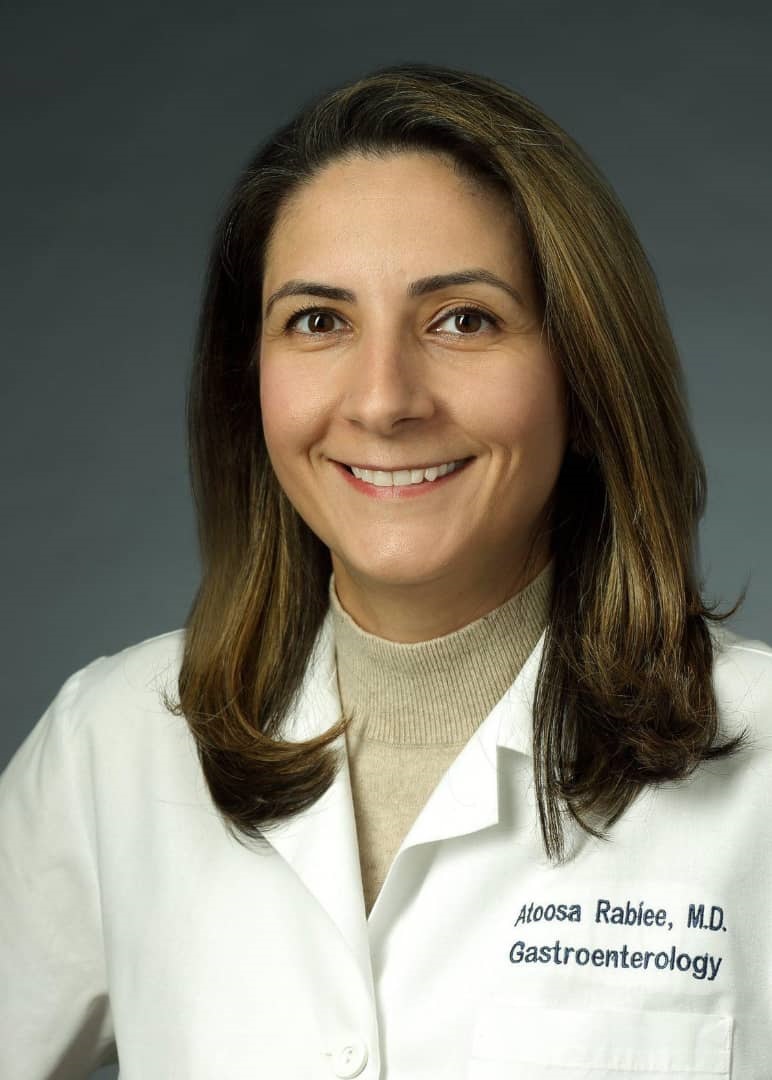 Atoosa Rabiei, MD
Dr. Atoosa Rabiee is a gastroenterologist in Washington, District of Columbia. She received her medical degree from Tehran University of Medical Sciences School of Medicine and has been in practice between 6-10 years.
Rabiee graduated from the Tehran University of Medical Sciences. She works in Baltimore, MD and specializes in Internal Medicine. Rabiee is affiliated with Johns Hopkins Bayview Medical Center.
Specialty
Gastroenterology
Gastroenterologists diagnose and treat digestive disorders, such as stomach pain, ulcers, reflux, constipation and Crohn's disease.
Subspecialties
Hepatology & Liver Transplantation