دکتر فرین کمانگر
Ph.D. Epidemiology, Johns Hopkins University, 2005
M.H.S. Biostatistics, Johns Hopkins University, 2005
M.P.H. Tehran University of Medical Sciences, 2000
M.D. Tehran University of Medical Sciences, 1996
Dr. Farin Kamangar is a University Distinguished Professor and Interim Assistant Vice President for Research Administraiton at Morgan State University. He is a cancer epidemiologist, and has published over 200 peer-reviewed articles, many in top-tier journals such as The Lancet, BMJ, Annals of Internal Medicine, Lancet Oncology, Journal of Clinical Oncology, Journal of the National Cancer Institute, and Gastroenterology.
Dr. Kamangar has served as the PI or co-PI of over $50 million of NIH-funded projects, including the ASCEND Training Model to the Enhance the Diversity of Biomedical Research Workforce, as well as major epidemiologic studies, including the Golestan Cohort Study, a large cohort study of over 50,000 individuals with over 15 years of follow up. He has received several research awards, including the NIH Merit Award (group award) and the NCI Director's Innovation Award. Over the years, Dr. Kamangar has collaborated with researchers at NIH, Johns Hopkins, University of Maryland, International Agency for Research on Cancer, and Tehran University of Medical Sciences, among others.
Dr. Kamangar has a passion for teaching and mentoring. He has taught at all levels, from high school to the doctoral level, and has significant experience in teaching and mentoring minority students.
ساره اقتصاد
Hassan Ashktorab is a Professor in the Department of Medicine, Gastrointestinal division, Howard University, Washington DC. He serves or has served as the member of gastrointestinal working group at Howard University Cancer Center, Adjunct Professor at The Department of Genetics and Human Genetics and the Director of NGS/Microarray facility at Howard University. He is a member of the Editorial boards of PLoS One, Digestive Diseases and Science, World Journal of Gastroenterology, BMC Cancer, and (10 more scientific journals), and former Editorial Board member of Gut. He has been awarded several NIH grants including RO3, RO1 and DOD grants. He received the HU-COM Outstanding Researcher Award in 2011. He is the first Fulbright scholar from Howard University college of Medicine in 2005. He was awarded visiting professorship from Jiangsu University, China, L'Aquila University, Italy, Stanford University, California. He has been a member of different National Institutes of Health Review sections since 2005. He has published more than 175 peer reviewed articles. Dr. Ashktorab's group focus is on epigenetics, genetics, microbiome, and epidemiology of gastrointestinal cancers particularly colon cancer. He also has an active GI nutritional intervention research involves nutritional saffron supplement as anti-inflammatory in colitis model.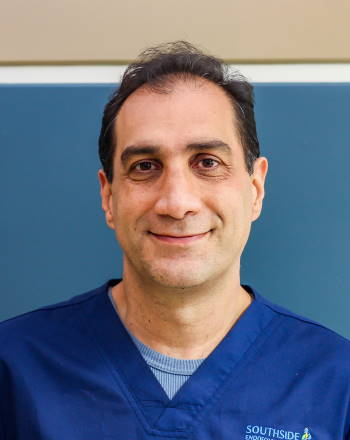 Shahram Safa, MD
M.D., F.R.A.C.P.
Dr Safa is an Iranian trained gastroenterologist. He obtained the top ranking in the Iranian National Board exam in 2005 and was awarded a scholarship for training in ERCP and endoscopic ultrasonography in Germany (Chemnitz Hospital) and Australia (Concord Hospital Sydney).
Dr Safa joins us with 13 years' experience working as a gastroenterologist with special interest in interventional endoscopy and hepatobiliary system diseases. After moving to Australia with his family in 2010 he completed his fellowship from the Australian College of Physicians as a Gastroenterologist in 2013.
Prior to joining our practice, Dr Safa worked as a full time gastroenterologist at Logan Hospital and is part of the Logan Inflammatory Bowel Disease (IBD) team which has more than 450 established IBD patients around the Logan area.
Going forward, Dr Safa will continue his work at Logan Hospital where he has an active role in teaching young gastroenterologists through endoscopy training sessions. He is also interested in endoscopic removal of large colon polyps with endoscopic mucosal resection (EMR) technique.
Dr Safa performs upper endoscopy, colonoscopy and polypectomy along with consultations at Southside Endoscopy Centre.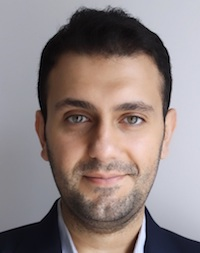 دکتر مهدی شیخ
Dr. Mahdi Sheikh is a Medical Doctor and Cancer Epidemiologist and currently work as a postdoctoral scientist at the Genetic Epidemiology Group of the International Agency for Research on Cancer – the World Health Organization (IARC - WHO) in Lyon, France. The main work of Dr. Sheikh is focused on enhancing cancer prevention through understanding the causes of common cancers in diverse populations and through early detection of cancers. His research interests includes identifying the burden, risk factors, and trends of gastrointestinal cancers worldwide. Another focus of Dr. Sheikh's research is understanding the long-term health consequences, trends, and burdens of using opioids through the world. Dr. Sheikh is currently leading the opioid cohort consortium in 15 countries within 4 continents that aims to characterize the underlying reasons and the long-term health hazards of using different types of prescribed and non-prescribed opioids among different populations.