ICGH 2019
Please check your calendar now.
Stay with us ICGH 2019
Expired
Dear Colleagues
The Iranian Association of Gastroenterology and Hepatology is honored to sponsor the 19th Iranian Congress of Gastroenterology and Hepatology (ICGH 2019) which will be held in the Razi International Convention Center, November 5-8 2019, Tehran, Iran.
This meeting will be held with close collaboration of the Digestive Disease Research Institute/ Tehran University of Medical Sciences. Many well-known, distinguished authorities from Iran and abroad have kindly accepted our invitation to join us for quality implementation of this gathering.
We are confident that the success of these events is entirely dependent on active participation of colleagues who are expert in the field. Therefore, it is our great pleasure to formally invite you to join us for the ICGH 2019. Please mark your calendar from right now!
Looking forward to having you with us for the ICGH-19.
Best Regards,
MohammadMahdi Mir-Nasseri,M.D., MPH Executive Secretary, ICGH 2019

Akram Pourshams, M.D.MPH
Scientific Secretary, ICGH 2019

Reza Malekzadeh, M.D.
President, ICGH 2019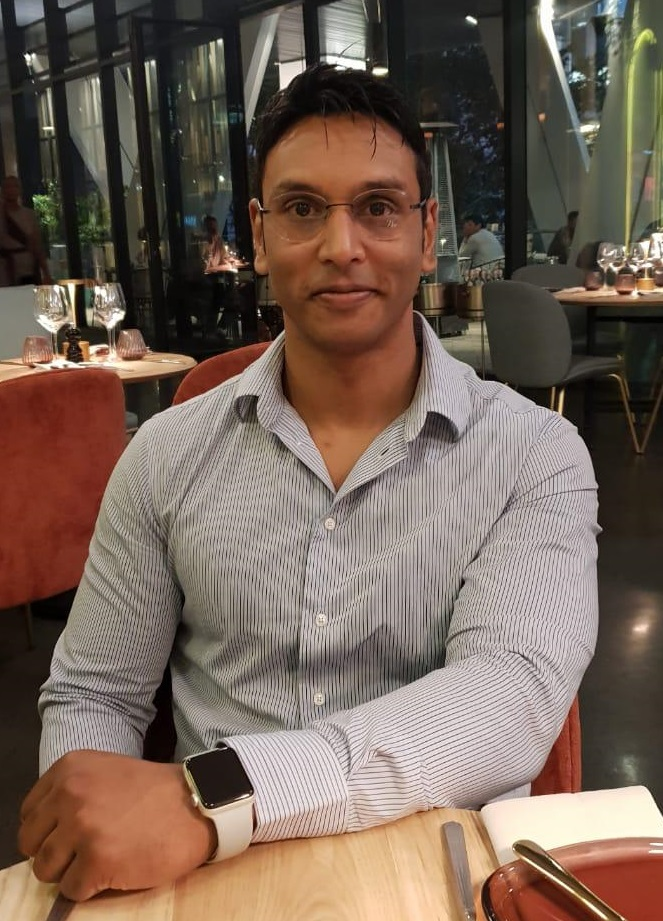 Dr. John Wesley Samuel Devar
Johannesburg, South African
0827705178
johndevar@yahoo.com
Dr Devar is a senior consultant, Hepato, Pancreatico Biliary Surgeon working at Chris Hani Baragwanath hospital and The Donald Gordon Medical Centre as Well as Lecturer at the University of the Witwatersrand.
He sits on the Executive Committee of the Hepatic Biliary Association of South Africa and he is also an Executive Member of European – African Hepato, Pancreatico Biliary Association.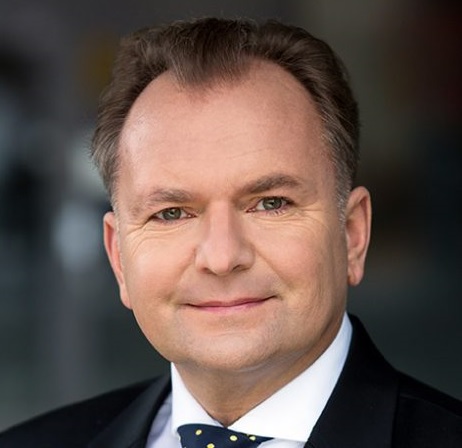 Prof. Narimantas E. Samalavicius
Lithuania, Klaipeda
0037068774748
narimantas.samalavicius@gmail.com
Prof. Narimantas Evaldas Samalavicius
Speciality: General surgery, Abdominal surgery, Endoscopy, Coloproctology
University: University Colon & Rectal Surgery, Klaipeda University Hospital
Spoken Language: English,Russian,Lithuanian
Dr. Vipulroy Rathod
Mumbai, India
00919920091763
vr4ercp2eus@yahoo.co.in
Dr Vipulroy Rathod has been in clinical practice in Mumbai for almost two decades at various premier hospitals such as Bhatia and Criticare Hospitals in Mumbai, India and has vast experience in the field of Advanced Interventional Endoscopy and Gastroenterology.
Dr Vipulroy Rathod is a Chairman & MD of The World Gastroenterology Institute (WGI) a State of the Art dedicated hospital for Gastroenterology, Hepatology & Endoscopy, located at Andheri in Mumbai, India.
Dr Vipulroy Rathod's vast Advanced Therapeutic ERCP experience has complimented his EUS skills in diagnosis, for desired clinical outcomes.
He is currently the President of SGEI (Society Of Gastrointestinal Endoscopy of India) (2019-2020)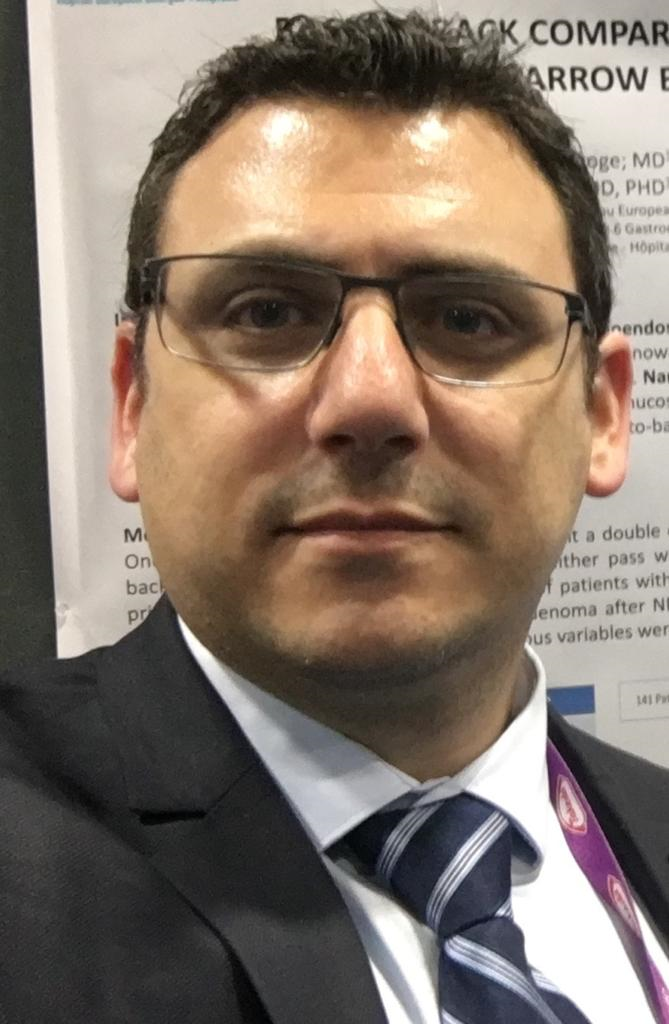 Dr. Elia Samaha
Beirut, Lebanon
009613513881
eliasamaha@hotmail.com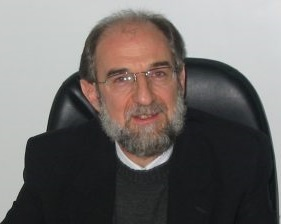 Prof. Fayez Sandouk
Damascus, Syria
fayezs@scs-net.org
Prof. Fayez Sandouk
Professor Fayez Sandouk from Damascus, Syria, is a well‐known figure in the Middle East, and he dedicates himself to endoscopy.
He travels throughout the area to teach and to perform endoscopies on patients who need his special skills. Both his patients and trainees feel deep gratitude towards this inspiring personality and we wish to share the following views and Professor Sandouk's personal philosophy with the readers.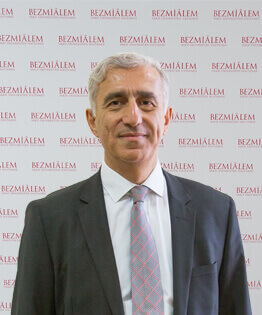 Dr. Hakan Senturk
Istanbul, Turkey
hsenturk@bezmialem.edu.tr
Executive Committee
Mir-Nasseri M., M.D.
Etehad F.
Ansari E., M.D.
Mirzaei S.
Panahi M.
Mousavi S.
Molaei Mezjin S.
Scientific Committee (Alphabetical)
Abedi Seyed-Hassan M.D., Babol, Iran
Adibi Peyman M.D., Isfahan, Iran
Afshar Behrouz M.D., Hamadan, Iran
Agah Shahram M.D., Tehran, Iran
Aghazadeh Rahim M.D., Tehran, Iran
Ahadi Mitra M.D., Mashhad, Iran
Ajdarkosh Hossein M.D., Tehran, Iran
Alborzi Forough M.D., Tehran, Iran
Aletaha Najmeh M.D., Tehran, Iran
Amani Mohammad M.D., Tehran, Iran
Ameli Mitra M.D., Tehran, Iran
Amirbeigy Mohammad Kazem M.D., Yazd, Iran
Amiriani Taghi M.D., Gorgan, Iran
Anaraki Fakhrosadat M.D., Tehran, Iran
Antikchi Mohammad Hossein M.D., Yazd, Iran
Anushiravani Amir MD., Tehran, Iran
Asgari Lotfollah M.D., Kermanshah, Iran
Ashktorab Hassan Ph.D, Washington DC, USA.
Ashraf Haleh M.D., Tehran, Iran
Asle-Soleimani Hossein M.D., Tehran, Iran
Ayoubi Yazdi Niloofar M.D., Tehran, Iran
Azadbakht Saleh M.D., Khorramabad, Iran
Azmoudeh-Ardalan Farid M.D., Tehran, Iran
Bagheri Mohammad M.D., Tehran, Iran
Bagheri-Lankarani Kamran M.D., Shiraz, Iran
Bahari Ali M.D., Mashhad, Iran
Bakhshipour Alireza M.D., Zahedan, Iran
Baniasadi Nadieh M.D., Kerman, ran
Bashiri Homayoun M.D., Kermanshah, Iran
Boghratian Amir Hossein M.D., Tehran, Iran
Daghaghzadeh Hamed M.D., Isfahan, Iran
DarvishMoghadam Sodaif M.D., Kerman, Iran
Dashti Habibollah M.D., Tehran, Iran
Delavari Alireza M.D., Tehran, Iran
Devar John Ws M.D., Johannesburg, South African
Doghaei-Moghaddam Masoud M.D., Tehran, Iran
Ebrahimi Daryani Nasser M.D., Tehran, Iran
Ehsani-Ardakani Mohammad Javad M.D., Tehran, Iran
Edjtehadi Fardad M.D, Shiraz, Iran
Emami Amir Hossein M.D., Tehran, Iran
Emami Mohammad Hassan M.D., Isfahan, Iran
Eshagh-Hosseini Seyed Mahmoud M.D., Tehran, Iran
Eslamian Reza M.D., Tehran, Iran
Esmaeilzadeh Abbas M.D., Mashhad, Iran
Esmaeilzadeh Ahmad M.D., Tehran, Iran
Evaldas Samalavicius Narimantas M.D., Klaipeda, Lithuania
Faghihi Amirhossien M.D., Tehran, Iran
Fakhar Nasir M.D., Tehran, Iran
Fallah Soltanali M.D., Tehran, Iran
Farahvash Mohammad Jafar M.D., Tehran, Iran
Faraji Amirhossein M.D., Tehran, Iran
Farshchi Hamid M.D., Tehran, Iran
Farzanehfar Mohammadreza M.D., Mashhad, Iran
Fattahi Mohammad Reza M.D., Shiraz, Iran
Foroutan Mojgan M.D., Tehran, Iran
Ganji Azita M.D., Mashhad, Iran
Ghadir MohammadReza M.D., Qom, Iran
Ghofrani Seyed Hadi M.D., Tehran,Iran
Gonoodi Sanaz M.D., Mashhad, Iran
Haghazali Mehrdad M.D., Tehran, Iran
Haghighi Shirin M.D., Tehran, Iran
Hajiani Eskandar M.D., Ahvaz, Iran
Hamidian Mohammad Taghi M.D., Babol, Iran
Hasani-Ranjbar Shirin M.D., Tehran, Iran
Hasanzarrini Maryam M.D., Hamadan, Iran
Hashemi Seyed Jalal M.D., Ahvaz, Iran
Hekmatdoost Azita M.D., Tehran, Iran
Honarkar Zahra M.D., Tehran, Iran
Hormati Ahmad M.D., Qom, Iran
Hosseini Vahid M.D., Sari, Iran
Houshangi Houman M.D., Tehran, Iran
Iravani Masoud M.D., Tehran,Iran
Islami Leyli M.D., Gonbad, Iran
Jameshorani Maryam M.D., Zanjan, Iran
Jasemi Zargani Farzad M.D., Ahvaz, Iran
Kazemi Amir Hossein M.D., Tehran, Iran
Khajehnasir Alireza M.D., Tehran, Iran
Khalilian Alireza M.D., Hamedan, Iran
Khatibian Morteza M.D., Tehran, Iran
Khodadoostan Mahsa M.D., Isfahan, Iran
Khoonsari Mahmoudreza M.D., Tehran, Iran
Khoshbaten Manouchehr M.D., Tabriz, Iran
Khoshnia Masoud M.D., Gorgan, Iran
Maleki Iradj M.D., Sari, Iran
Malekzadeh Reza M.D., Tehran, Iran
MansourGhanaei Fariborz M.D., Rasht, Iran
Mansouri saeed M.D., Zanjan, Iran
Mashayekh Arshideh M.D., Tehran, Iran
Massarrat Sadegh M.D., Tehran, Iran
Mikaeli Javad M.D., Tehran, Iran
Minakari Mohammad M.D., Isfahan, Iran
Mirzaee Vahid M.D., Rafsanjan, Iran
Moayed-Kazemi Alireza M.D., Khorramabad, Iran
Mohajer Hamid M.D., Isfahan, Iran
Mohamadnejad Mehdi M.D., Tehran, Iran
Mojtahedi Kourosh M.D., Rasht, Iran
Mokhtare Marjan M.D., Tehran, Iran
Momayez Sanat Zahra M.D., Tehran, Iran
Montazeri Ghodratollah M.D., Tehran, Iran
Moosavy Seyed Hamid M.D., Bandar Abbas, Iran
Nasiri Jafar M.D., Shahr-e Kord, Iran
Nasiri Shirzad M.D., Tehran, Iran
Nasiri-Toosi Mohsen M.D., Tehran, Iran
Neishaboori Hassan M.D., Zanjan, Iran
Nikeghbalian Saman M.D., Shiraz, Iran
Nikkhah Mehdi M.D., Tehran, Iran
Nobakht Hosein M.D., Semnan, Iran
Nozari Neda M.D., Tehran, Iran
Parsi Abazar M.D., Ahvaz, Iran
Pourshams Akram M.D., Tehran, Iran
Qaravi Abdolsamad M.D., Gonbad, Iran
Radmard Amirreza M.D., Tehran, Iran
Rahimian Ghorbanali M.D., Shahrekord, Iran
Rakhsha Afshin M.D., Tehran, Iran
Rathod Vipulroy M.D., Mumbai, India
Roostaee Ahmad M.D., Malayer, Iran
Rohani Mohammad Reza M.D., Arak, Iran
Roushan Nader M.D., Tehran, Iran
Saadatnia Hassan M.D., Mashhad, Iran
Saberi-Firoozi Mehdi M.D., Tehran, Iran
Sadeghi Ahmad M.D., Tehran, Iran
Sadeghi Amir M.D., Tehran, Iran
Sadeghi Anahita M.D., Tehran, Iran
Saidi Reza M.D., Tehran, Iran
Salman Roghani Hassan M.D., Yazd, Iran
Samaha Elia M.D.,
Sandouk Fayez M.D., Damascus, Syria
Sardarian Hosein M.D., Bandar-e Anzali, Iran
Sebghatollahi Vahid M.D., Isfahan, Iran
Sedighnia Azadeh M.D., Tehran, Iran
Senturk Hakan M.D., Turkey
Setoodehmanesh Rasoul M.D., Tehran, Iran
hafaghi Afshin M.D., Rasht, Iran
Shahbazkhani Bijan M.D., Tehran, Iran
Shahrokh Shabnam M.D., Tehran, Iran
Shavakhi Ahmad M.D., Isfahan, Iran
Sheikhesmaeili Farshad M.D., Sanandaj, Iran
Shokri Shirvani Javad M.D., Babol, Iran
Sima Alireza M.D., Tehran, Iran
Soheilipour Maryam M.D., Isfahan, Iran
Sohrabpour Amir Ali M.D., Tehran, Iran
Sokhanvar Homayoun M.D., Qazvin, Iran
Somi Mohammad-Hosein M.D., Tabriz, Iran
Soroush Ahmadreza M.D., Tehran, Iran
Taghavi Alireza M.D., Shiraz, Iran
Taghvaei Tarang M.D., Sari, Iran
Taher Mohammad M.D., Tehran, Iran
Taheri Seyed Amir M.D., Tehran, Iran
Tamizifar Babak M.D., Isfahan, Iran
Taslimi Reza M.D., Tehran, Iran
Tavakoli Tahmineh M.D., Birjand, Iran
Tirgar-Fakheri Hafez M.D., Sari, Iran
Vahedi Homayoun M.D., Tehran, Iran
Valizadeh Toosi Seyed Mohammad M.D., Sari, Iran
Vosoghinia Hasan M.D., Mashhad, Iran
Yazdanbod Abbas M.D., Ardabil, Iran
Zahedi Mohamadjavad M.D., Kerman, Iran
Zamani Farhad M.D., Tehran, Iran
Zendehdel Nasrin M.D., Tehran, Iran
Zojaji Homayoun M.D., Tehran, Iran
Date: November 8-9, 2019
Venue: Razi International Conference Center, Tehran, Iran. (razi.iums.ac.ir)
Secretariat, ICGH 2019


Iranian Association of Gastroenlerology & Hepatology
No 37, Seventh St., Kargar-e-Shomali Ave, Tehran, Iran.
Tel: +98 21 8833 5061-3

Fax: +98 21 8801 2089

E-mail: icgh@iagh.org